NeuroPace Medical Affairs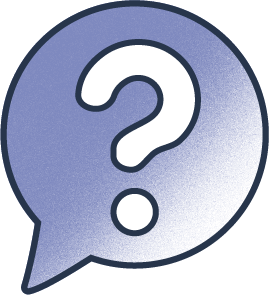 Clinical Studies
NeuroPace is committed to continuing to improve the lives of people living with epilepsy.
See below for information on NeuroPace sponsored FDA-approved IDE clinical studies currently open to enrollment.
RNS System Responsive Stimulation for Adolescents with Epilepsy (RESPONSE) Study
Epilepsy Type
Medically Refractory,
Partial Onset Seizures
Study Intent
The primary intent of this pivotal study is to determine whether the RNS System is safe and effective as an adjunctive therapy in individuals ages 12 through 17 years who have drug-resistant focal epilepsy.
Study Indication for Use & Product Labeling
The RNS System is investigational for the Indications for Use below. Physician and Patient Manuals applicable for this study are provided at the links that follow the investigational Indications for Use. The RNS Neurostimulator Model RNS-320 will be used in the RESPONSE study.
Clinicians should refer to the investigational protocol for additional product information specific to the study.
CAUTION—Investigational device. Limited by United States law to investigational use for the following Indications for Use:
The RNS System investigational intended use is as an adjunctive therapy in reducing the frequency of seizures in individuals 12 through 17 years of age with partial onset seizures who have undergone diagnostic testing that localized no more than 2 epileptogenic foci, are refractory to two or more antiepileptic medications, and currently have frequent and disabling seizures (motor partial seizures, complex partial seizures and/or secondarily generalized seizures).
Eligibility
Key Inclusion Criteria
Disabling motor simple partial, complex partial and/or secondarily generalized seizures
Average of 3 or more disabling seizures over 2 most recent consecutive 30-day periods, with no period <2 seizures
Failed treatment with minimum of 2 anti-seizure medications
Undergone diagnostic testing as part of standard of care that identified no more than 2 epileptogenic regions
12 through 17 years of age at time of implant
Not currently implanted with RNS Neurostimulator or RNS NeuroPace Leads
Key Exclusion Criteria
Primary generalized seizures
In investigator's opinion, subject has clinically significant or unstable medical condition or progressive central nervous system disease
Diagnosed with active psychosis, major depression or suicidal ideation in preceding year
Diagnosed with psychogenic or non-epileptic seizures
Experienced unprovoked status epilepticus in preceding year
Requires procedures that are contraindicated based on current RNS System labeling
Is taking chronic anticoagulants