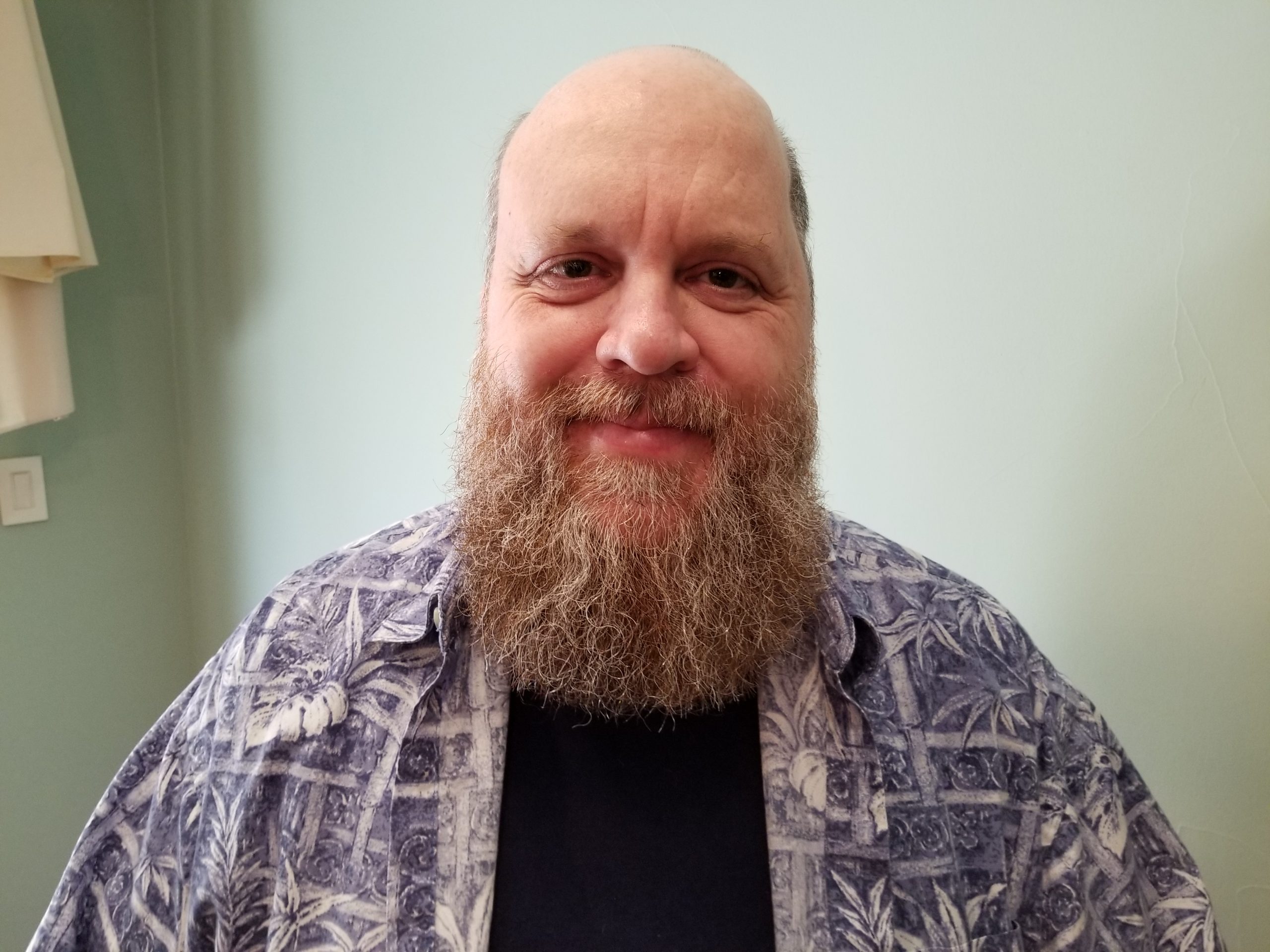 My name is Danny. I'm 47 years old and I've had epileptic seizures for most of my life starting when I was 12 years old.
Things weren't so bad when I was in my 20s. I would have an aura once per month, but sometimes I could go two years between having grand mal seizures.
In the year 2000, it started getting worse. I would have grand mal seizures every few months. I would be with friends or coworkers and then next thing I knew, I would wake up in the ambulance or the ER.
Then in 2003, I progressed to status epilepticus for the first time. The seizure was unstoppable even when I went to the ER. After trying increasing levels of all kinds of medicines, the only thing they could do was put me on a ventilator. I woke up from a coma two days later, and the doctor told me, "We didn't know if you would wake up. If you did wake up, we didn't know whether you would be able to talk." I stayed in the hospital for a week, but when I was discharged I went back to work in my job as an IT manager within a couple of weeks.
Still, I kept having these unstoppable seizures. After the third time, one of the head neurologists told me, "You have to stop everything to get this fixed. If you don't, it will happen again and it may continue to worsen."
So I quit my job and moved to Seattle. My sister and her husband had offered me a chance to live with them and find a new job. In Seattle, I became a patient of the Swedish Epilepsy Center. There I was diagnosed with the mesial temporal sclerosis that so many epilepsy patients have. I did all the regular tests and discovered I was good candidate for surgery, so I had temporal lobe brain surgery in September 2006.
For a while, things were better, but in September 2012 I had a minor grand mal. A few months later, I had another grand mal and I went into status epilepticus again, waking up a day and a half later. Once again, I knew my condition was not under control and I needed to get this fixed.
In January 2013, my doctors at the Swedish Epilepsy Center told me about the RNS System. They weren't sure if I would be a good candidate, but my seizures had gotten so bad and so life-threatening, that I was willing to pursue any treatment that offered hope.
As soon as the RNS System was approved by the FDA at the end of 2013, I moved to Sacramento to be with family and to get the RNS implant at nearby CPMC in San Francisco. After I had surgery to have it implanted, I felt better very quickly. I had some very minor seizures, but I could tell the device was working because seizures that would have progressed to grand mal stayed at a low level. I was amazed at the RNS System's ability to limit these seizures.
The awesome thing about the RNS System is that my neurologist can review the data and adjust the system to improve its performance. Following a few adjustments, the last time I had a seizure was in July 2015, over 18 months ago.
I haven't even had a small aura for more than a year now. That's all because of the RNS System.
Having the RNS System has made a huge improvement to my quality of life. Before I had the system implanted, I spent the whole day comatose and feeling drunk due to the anti-seizure medicines I was taking. I'm still on a high dosage of medicines today, but with the RNS System in place, my doctor was able to switch me from the medication that was causing the worst side effects to a new medication so I don't feel any of those side effects anymore.
Before, I was unable to live independently or to keep my IT job. Today, I feel so much better from a cognitive standpoint.
I have my own two-bedroom apartment and run a business through the BrickLink online marketplace where I sell LEGO® Technic products. It's encouraging that I'm able to pay the rent, do my taxes, organize my finances and everything that goes along with being an entrepreneur.
I wish that the RNS System would have been available 20 years ago. I could have saved my family from a lot of suffering. When I was in a coma, they were the ones who were awake and had to hear from my doctors that I might not make it. I'm thankful for my family, and grateful to be alive and well today.
My outlook on life has changed since I had the RNS System implanted. Before, I lived with a lot of uncertainty, taking things one day at a time. Now, I'm able to plan and make long-term goals. It feels like a miracle.
Published on: August 16, 2017
This represents the experience of individual(s) who have used the RNS System.  Individual results will vary.