December 3–7 | Chicago, IL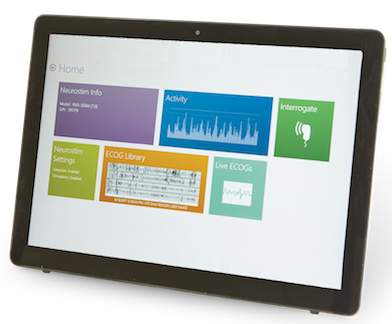 NeuroPace's new nSight Platform gives you concise reports that integrate RNS® System data, patient reported outcomes, and programming references to help you provide personalized, data-driven care to your patients.
Get a hands-on demonstration at booth #818
Fellows Networking Reception
Insights Gained from the RNS® System
Featuring
Dr. Ambica Tumkur and Dr. Vikram Rao
Friday, Dec. 3 from 6:00 – 8:00 pm
Programming Workshops
Saturday, December 4 – Monday, December 6
(60 minute workshops*)
Join us for an online RNS System Programming Session to find out how actionable, data-driven insights can be used to optimize therapy settings, manage AEDs, and support remote patient management.
This course will provide hands-on training with the RNS Tablet, Patient Data Management System, and the newly launched nSight Platform. Walk through the programming steps involved in follow-up appointments, from initial visit to therapy optimization over time.
Register Here
*60 minutes hands-on session with an additional 30 minutes reserved for optional training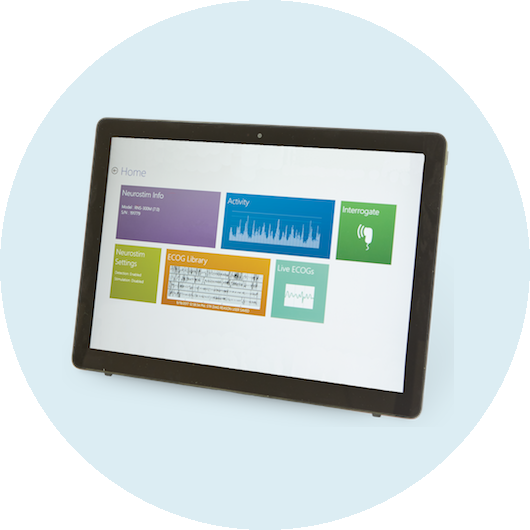 Come Visit Us!
Pop by

Booth #818

in the Exhibit Hall
Saturday, December 4 – Monday, December 6
Speak with our Scientists in

Innovation Pavilion D
Hear about the latest data insights and clinical outcomes and view scientific posters related to brain-responsive neuromodulation.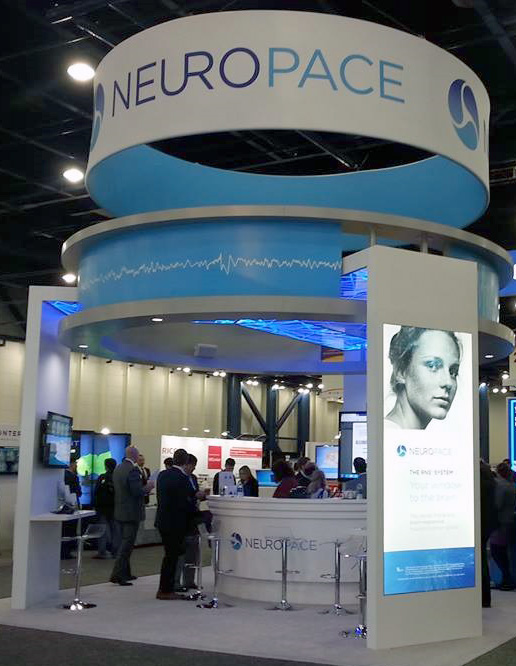 Check out the latest research and clinical experiences with the RNS® System
Select Poster Sessions
MRI-guided laser therapy for refractory focal epilepsy in a patient with a fully implanted RNS System
Vivek Buch, MD (primary), Emily Mirro, David Purger, MD, Michael Zeineh, MD, PhD, Babak Razavi, MD, PhD, Casey Halpern, MD
Replacement of RNS System orthogonal with longitudinal mesial temporal depth electrodes leading to shifting lateralization of ECoG epileptiform activity: A case report
Gamaleldin M. Osman, MD (primary), Melinda M. Marthaler, Cindy M. Nelson,R EEG T, Nicholas M. Gregg, MD, Kai J. Miller, MD, PhD, Brian N. Lundstrom, MD, PhD
Correlation of Post Ictal EcoG Suppression With Seizure Patterns in RNS System Patients
Rabia Yasin MBBS (primary), Kenneth Ndyabawe PhD, Trishna Kantamneni MD, Kiran Kanth MD, Katherine Park MD1 Merit Vick, Emily Mirro, Jeffrey Kennedy MD
Responsive Neurostimulation in Patients with Seizure Relapse after Epilepsy Surgery
Navya Joseph (primary), Navnika Gupta, Daniel Zhou, Arun Sebastian, Tyler Mackey, Olga Taraschenko & Proleta Datta
Use of a novel Artificial Intelligence therapy proposer on two non-responding patients treated with the RNS System
Stephanie H. Chen, MD, MS (primary), Lesley Kaye, MD, Sharanya Desai, Tiara Monroe Smith, Merit Vick
Long-term intracranial EEG lateralization of epileptogenicity in patients that have confirmed or suspected bilateral mesial temporal lobe onsets during epilepsy surgical evaluation
Amir M. Arain (primary), Emily A. Mirro, Dan Brown, Angela Peters, Blake Newman, Sindhu Richards, John D. Rolston
Cross-patient similar iEEG search
Sharanya Desai (primary), Thomas Tcheng, Martha Morrell
MR Imaging with the brain-responsive neurostimulator system: A Case-Based Report
David Burdette (primary), Mark DeLano, David Greene
Use of the NeuroPace RNS System at a Level 4 Academic Center
Elliot Neal MD (primary) , Lionel Dacpano , Stephanie MacIver MD, Angelica Rivera-Cruz MD, Ushtar Amin MD, Selim Benbadis MD, Yerema Bezchlibnyk MD PhD
Low frequency stimulation in patients with responsive neurostimulation
Juan Luis Alcala-Zermeno, MD, Melinda Marthaler Cindy Nelson R. EEG T., Gamaleldin Osman M.B.B.Ch., Richard Marsh MD, Jamie J. Van Gompel, MD, Kai J. Miller MD PhD Gregory A. Worrell, MD, PhD, Nicholas M. Gregg, MD Brian N. Lundstrom, MD, PhD
Learning to Generalize Seizure Forecasting
Marc G. Leguia, Timothée Proix, Thomas K. Tcheng, Vikram R. Rao, & Maxime O. Baud
Effect of pharmacotherapy on multidien cycles of seizures in focal epilepsy
Cecilia Friedrichs-Maeder, Tara Skarpaas, Thomas K. Tcheng, Vikram R. Rao, Maxime O. Baud